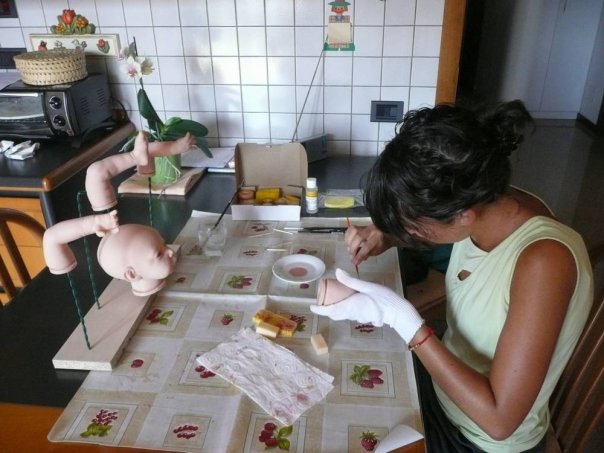 Welcome to my little, fantasy world dedicated to the reborn dolls!
My name is Martina, I'm 34 years old and ... I wanted so much a baby brother or sister, but unfortunately I'm an only child! Maybe that's why I fell in love with these dolls that look like real babies!

So...

... I started making these little creatures ...
initially I wanted to adopt one, but then I decided to create it by myself according to my personal taste. So, step by step, I'm passionate about this art that always gives me so many satisfactions. Now my collection has definitely expanded and counts many unique reborns, created by me.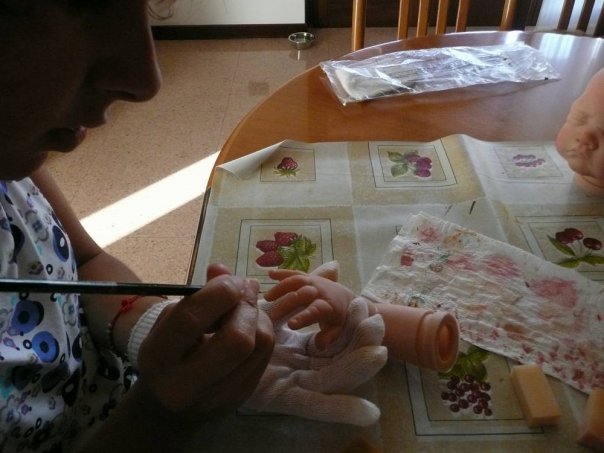 I put my hearth in "giving birth" to these "babies", taking care of the smallest details, from the 3D effect of the skin, veins and small capillaries under the skin until the redness and scratches characteristic of infants. Even the nails of hands and feet are a bit long, just like those of a real baby! I paint the hair one by one, layer upon layer, in order to reproduce the movement of the hair of a real baby.